REASONS TO WORK WITH US?
Our team is very committed to delivering high-quality products and services to our beloved clients. We are developing products with a continuation of research for better future applications.
Professional Consultation, Engineering, ICT, and Maintenance Services
We specialize in electronics board development, telemetry, and SCADA system development, website and mobile application development, system integration, and maintenance services.
CORE SERVICES
We provide a variety of services including Engineering and ICT-related fields.
ENGINEERING CONSULTATION
We provide professional consultation to solve clients' problems.
TECHNICAL TRAINING
We provide professional technical training that brings you towards a real industry course module.
CUSTOM BOARD DESIGN
We provide custom electronics board design services including schematic layout, fabrication, and assembling. We will handle a complete process in producing electronics board.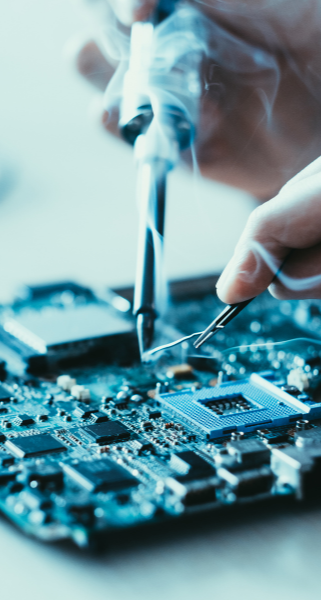 SYSTEM DEVELOPMENT & INTEGRATION
We have more than 5 years of experience in system development and integration.
MOBILE & WEBSITE DESIGN
We have more than 3 years of experience in designing various mobile and website applications.
SUPPLY, INSTALL, & MAINTENANCE SERVICES
We provide supply and installation of telemetry station services as well as telemetry and server maintenance.